6 Benefit of Using an Electric Bike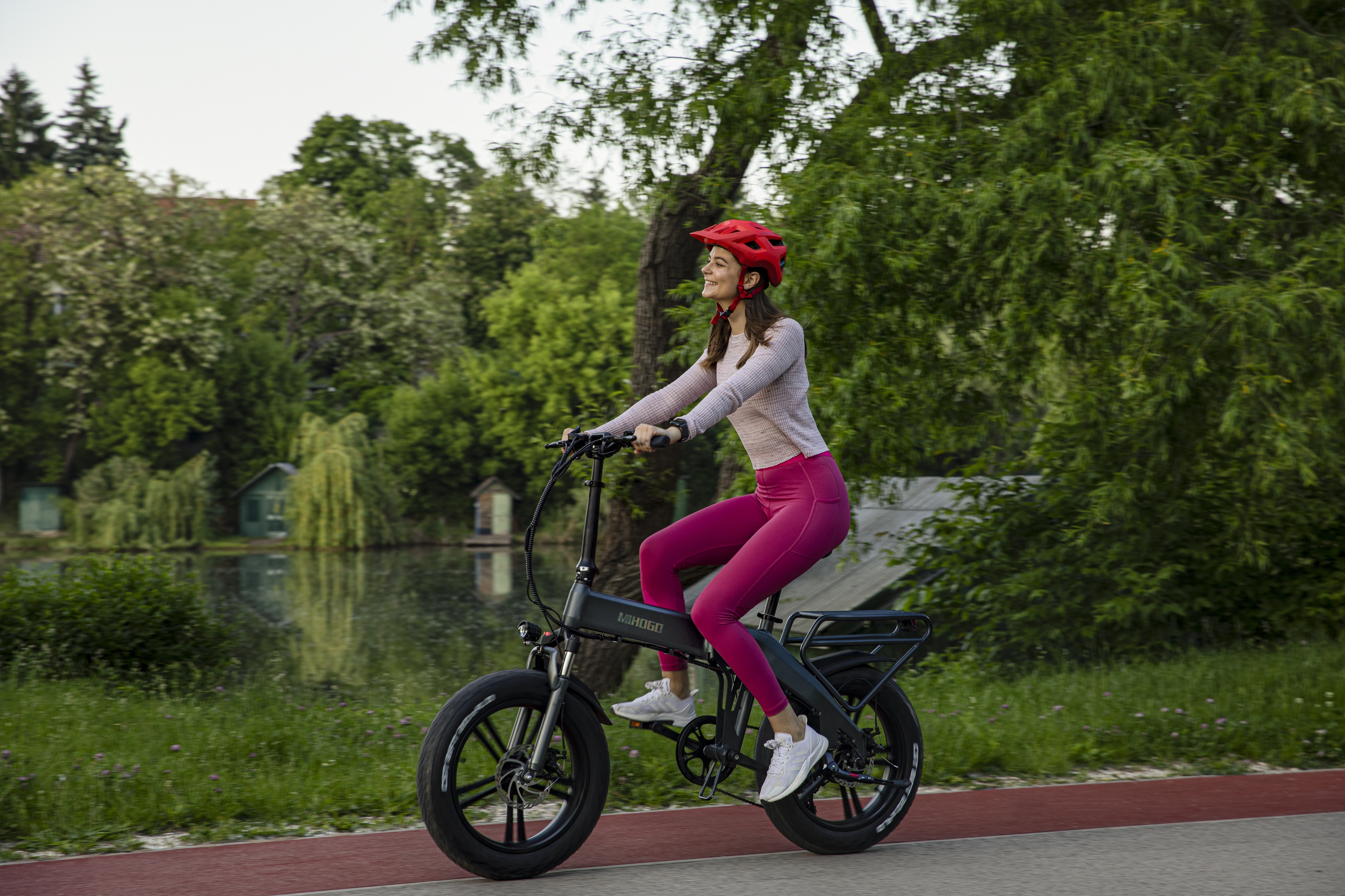 Image: MIHOGO Electric Bikes
It's fun to get to know a destination at handle-bar level, to explore the nooks and crannies along the way, to stop places you wouldn't have stopped in a car, to get your heart racing, and experience the kick of adrenaline that comes with being active. Electric bikes – or ebikes – literally kick it up a notch, making those climbs less of a chore and more of a thrill and allowing you to go farther and faster than you may have with your own pedal power.
But how do electric bikes work and what are its advantages? Read on to find out if its worth upgrading to an ebike on your next cycling holiday.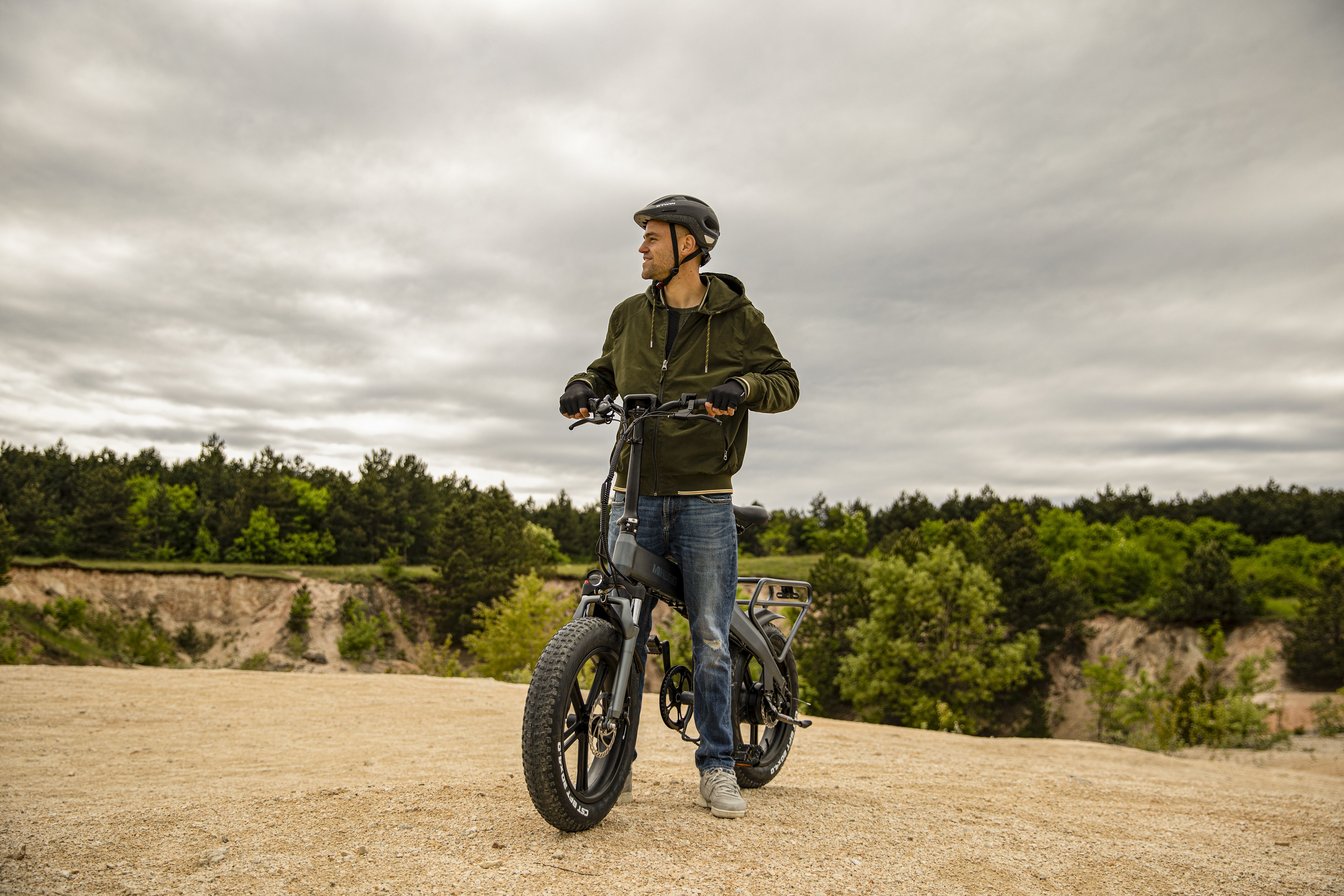 Image: MIHOGO Electric Bikes
How does an electric bike work?
First off though, when we're talking about ebikes we are not referring to electric motorcycles or mopeds, but bicycles that must be pedalled to activate the integrated electric motor. They are simply used to assist the rider's pedal-power and give them an extra 'boost' when needed. Terms commonly used for this type of ebike are 'electric assist', 'pedal assist', 'pedalec' or 'step-through electric assist' bicycles.
Electric bikes enable people of all different fitness levels to cycle together and tackle routes that previously would have been too difficult, such as pedalling up that steep incline or taking on a more lengthy cycling distance. It won't leave you exhausted halfway with that extra push from the battery and motor built into the bicycle.
When riding an ebike, the display will show you how fast you are going and the distance you've ridden. Depending on the model, ebikes can provide up to 80 kilometres of pedal assistance before requiring recharging. Simple charge the battery, attach it to your ebike, turn on the power and adjust the pedal assist level to how much or how little 'boost' you would like on your journey.
Each e-bike has a range of pedal-assist levels (eco, normal and high) and can be easily charged up at night by your guide. Our guides will also demonstrate how to operate the bike so you're set to go. Easy!
Image: MIHOGO Electric Bikes
What's the difference between an electric bike and a regular bike?
An electric bike has all the features of a regular bicycle with the addition of an electrical drive system.
They are slightly bigger and heavier than the ordinary bike due to its motor, however, don't get them confused a scooter or electric motorcycle; they are quite different. Ebikes still need to be pedalled, shifted, and steered like you would any other bike, only with the added benefit of having a small engine to assist with your pedalling. So having reasonable handling to hold up an ebike and the ability to balance on a bicycle is a basic requirement.
What are the advantages of using an ebike?
1. They are eco-friendly and efficient. Just like touring by conventional bicycle, environmental benefits can be realized by substituting vehicle-based tours with touring by ebike. Since they run on rechargeable batteries and don't burn any fuel, electric bicycles don't release any harmful gases into the atmosphere.
2. Easy to use. Ebikes are quick to master and make active holidays physically easier without taking away from the adventurous spirit of the trip.
3. Make a great equaliser when different members of the family or friends have different strength and stamina levels. With a little extra power, rough terrain is no longer an issue, and daunting headwinds won't slow you down. Simply put, ebikes make cycle touring possible – and more appealing – for more people. Not everyone has the stamina or strength for multiple days of cycling; however, plenty of people are interested in being active and experiencing the sights and landscapes that are accessible during a bicycle tour. And, for those with physical limitations such as joint or back pain, the boost that comes from the pedal-assist motor reduces strain and makes riding more comfortable.
4. Can mean a more fun ride. For many, choosing an ebike can mean a more relaxed journey where you can spend more time enjoying your surroundings than huffing and puffing. You can better enjoy your surrounds with electric assistance to minimise the physical challenges, so you focus more on taking in new places and welcoming new experiences. It just adds that extra comfort and ease on the trail.

5. Are an added safety net. With less impact on your joints and reducing much of the cycling strain on your legs than a regular bike, if you have injuries or physical conditions, an electric bike allows you to still have a fun and active time. It also won't make you feel like the odd one out.

6. Allow you to achieve bigger goals! Tougher cycling routes seem more achievable and if you're a newcomer to cycling trips, you can enjoy the benefits of an ebike at handlebar level.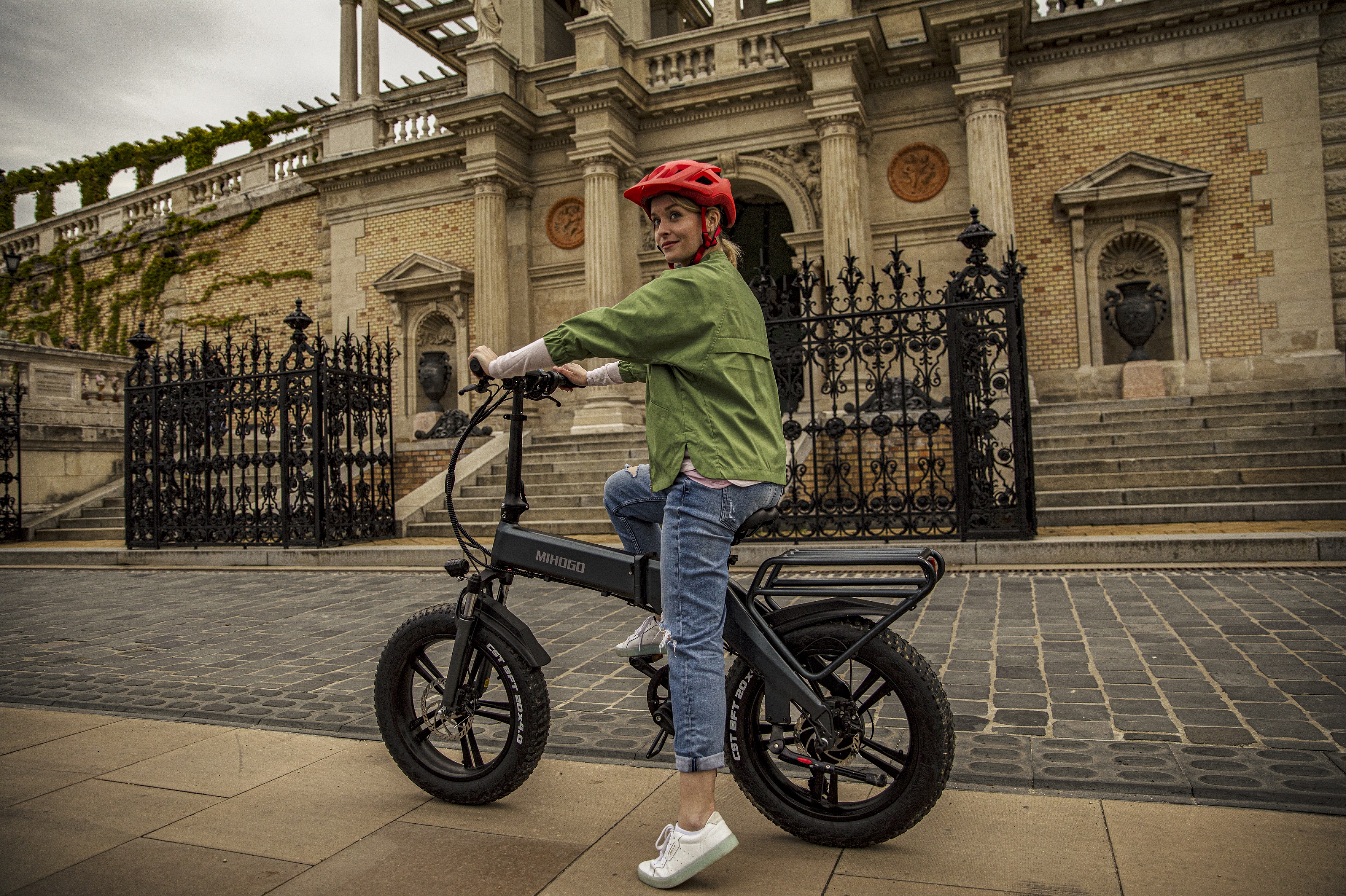 Image: MIHOGO Electric Bikes
Who would most benefit from using an electric bike?
Built with comfort and simple operation in mind, and with unisex frames available, an ebike makes it easy for anyone looking to enjoy the ride without the physical strain. This makes cycling trips around the world a viable option, regardless of one's fitness level.
Aren't an avid cyclist, new to road cycling and cycling holidays or nervous about your endurance on the trail? Upgrading to an electric bike can help you feel more confident.
Want to tackle tougher climbs? An ebike allows for that extra boost.
Have joint issues or recovering from an injury and not quite back to full physical capacity? The added support from an ebike takes it easy on your legs and knees than when riding a traditional bike.
Choosing an electric bike is a great solution for those who are concerned about their fitness or physical capabilities, allowing people with varying levels of cycling experience, health and fitness levels the opportunity to cycle together.
Why are ebikes more expensive than a regular bike?
The added motor and the fact that an ebike will require more maintenance means hiring an electric bike will cost more than an ordinary bike. So if the support and added ease of an electric pedal assist on your travels appeals to you, it may well be worth the investment.
Should I still train for my cycling trip even though I will have an ebike?
Yes. If you're looking to complete a multi-day ebike ride, we still recommend riding practice on a variety of terrains and cycling regularly to make your trip more enjoyable. So perhaps you can do that cycling trip across Prince Edward Island your friends want to do?
Renting an ebike on your active holiday still means you can and will put in the effort during your journey; you'll just get a little 'boost' when you need it.
If you're curious about being able to ride through stunning landscapes that you may otherwise steer clear of, we have a number of cycle tours with ebike options available.
Article from www.northamericaactive.com